Basketball Goal Relocation
Moving homes? Or have you purchased an in-ground basketball goal second hand. Let Service Connection a trusted professional handle the hard part. One of our qualified service providers will take the backboard off, remove the pole from the anchor kit, break up the concrete to just below surface level then cover up the hold with dirt. Next the basketball goal system will be located up and transported to a secondary location, there the service provider will complete the installation using a customer supplied anchor kit.
DOUBLE CHECK COMPATIBILITY BEFORE INSTALLATION
Nothing is more frustrating than realizing you've purchased the wrong anchor kit for your hoop. The concrete installation process is designed to be permanent for maximum strength and cannot be modified once complete. When you receive your anchor kit, be sure to verify that it is the correct size for your hoop BEFORE you start pouring concrete.
HOW TO CHECK ANCHOR KIT COMPATIBILITY
To determine the size of your anchor kit, measure from the center of one bolt to the center of an adjacent bolt. These measurements should align with the bolts/bolt holes of the anchor kit you have purchased. Once you have verified you have the correct anchor kit, you are ready to move forward.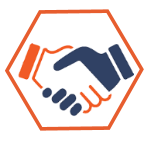 Request a Quote for
Basketball Goal Relocation Services
in Your Area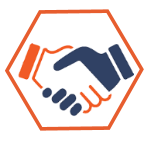 Basketball Goal Relocation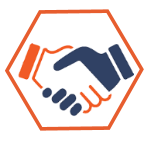 Basketball Goal Relocation Frequently Asked Questions
No Question Added Yet
About Service Connection
Find quality service quickly.
We make the process of finding an expert fast and easy, allowing you to see who's available in your area in addition to their credentials, completed jobs, and reviews.
Establish open communication.
We connect you directly to your provider, so you know exactly who you are working with and can establish and maintain clear communication.
Ensure your investment is safe.
We hold all funds until the job is completed to the initially agreed-upon specifications.