Basketball Goal Installation
In-ground basketball goal installation can be a daunting task, requiring an array of tools and skills to complete the job successfully. When installed correctly, a basketball goal can be an attractive addition to your home and can last a lifetime.
For In-ground basketball goal you can request a quote from this page. If you are looking for portable basketball goal assembly please click the button below.
With our extensive database of reliable, quality professionals nationwide, we make it easy to find a basketball goal installation professional near you.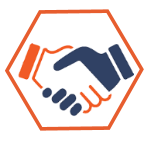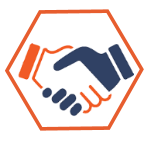 Basketball Goal Installation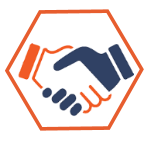 Basketball Goal Installation Frequently Asked Questions
How much does it cost to install a basketball goal?
Because basketball goal systems can range widely in size, complexity of install, and the tools and knowledge required to install them installation cost can range from a few hundred dollars to upward of a thousand. With our service, you can get a quote on quality basketball goal installation service near you quickly and easily.
Can I install my basketball goal directly in the ground?
The most popular type of basketball goal installation is through the use of an anchor system, this consists of a metal plate with anchor bolt that is set into a concrete footer. This will allow you to bolt the systemin or remove it and take it with you should you move. Other systems require a portion of the pole to be installed into the concrete footer, then the remaining unit to be bolted to the pole.
Do basketball goal require a building permit?
While a basketball goal system does not require a permit you will need to have a current clearance to dig in the area where the basketball goal system will be place to ensure no underground utilities will be affected. If you have an HOA, you may need to check to ensure basketball goals are allowed.
How long does it take to installation a basketball goal?
The typical install timeline will depend on the size of the concrete footer for your specific model. Plan on a 3-5 day process with 2 visits. 1 day to dig the hole, pour the concrete, and set the anchor followed by a 2-4 day waiting period for the concrete to cure, with a 2 day visit to assembly the rest of the system and attach it to the anchor.
About Service Connection
Find quality service quickly.
We make the process of finding an expert fast and easy, allowing you to see who's available in your area in addition to their credentials, completed jobs, and reviews.
Establish open communication.
We connect you directly to your provider, so you know exactly who you are working with and can establish and maintain clear communication.
Ensure your investment is safe.
We hold all funds until the job is completed to the initially agreed-upon specifications.